SA Guitar and Music Expo 2018
The SA Guitar and Music Expo is an event held at the Wanderer's Club in Illovo, Johannesburg. Some say that this is South Africa's equivalent of the NAMM Show in the U.S. because it's one of the only events (at least, that we know of) that allow many different music and audio communities to come together. This strengthens the South African music products industry and promotes music instrument retail stores, sound & equipment hire companies, luthiers, artists and more.
SA Guitar and Music Expo 2018 Info:
Venue: The Wanderer's Club, Illovo, Johannesburg.
Date: 26 & 27 May 2018
Entrance: R100 for 1 or both days
Pay at the entrance – cash or card accepted
FREE entrance to persons under 16 years old and over 60 years old
A Brief History
The idea was conceived by a man named Manie Grove over 20 years ago, but only fully brought to life in 2015.  Manie wanted to do something for the industry, because of the negative state that it has been in. After doing some research, he determined that May/June are the worst months in turnover for most companies in the industry, and wanted to give them a spike in annual turnover.
The second point of motivation for Manie was that there are no local retail stores that enable consumers to see the full range of products from any given music brand. In fact, unless you go to e.g. the Yamaha warehouse themselves, you won't even see half of their full catalogue of music products in any given store.
This may be due to a combination of the following:
a) Most retail franchises reserve the exclusive rights to import certain brands into the country
b) Due to low demand, most stores can only afford to order and keep the stock that has the shortest shelf-life.
The third point of motivation was to give local instrument builders and luthiers a platform to showcase their products because the local retail stores don't stock their products. Manie thinks that the reason for this is that it may be cheaper to import products from China. This then applies a bigger price margin than to pay South African builders who design and create beautiful and well-made world-class products.
The event started off as a resounding success and has been growing each year. This year will mark the 4th annual SA Guitar and Music Expo and we hope that it'll continue to live on and keep expanding for decades to come.
This Year's Competitions & Prizes
There are going to be some epic giveaways at the event this year:
1. Custom Guitar Giveaway:
2. Fender & Jack Daniels Competition:
3. Turnkey Music and Vox Competition:
4. Fender Squier Giveaway:
More:
Besides for these absolutely amazing prizes we have already seen advertised, there is bound to be some competitions that we've missed. Keep your eyes and ears peeled for other exciting announcements.
Exhibitors:
According to the little information that we have, these are some of the companies/entrepreneurs/artists that you may expect to see at the expo this year.
Boutique Guitars
Kemper Profiling Amplifiers
Tokai Guitars
Jacoby Guitar Products
Fender SA
Murray Kuun – luthiery and design
Robin Gallagher – musician/artist
Guitar Gallery – guitar products
Seb Goldswain – musician/artist
Ronnie's Allbang & Strumit – musical instruments
NOTE: There will most likely be more partakers than the above listed, but these are the ones we know of thus far.
SA Guitar and Music Expo 2018 Links
Facebook event: https://www.facebook.com/events/276234499583801/
Facebook Page: https://www.facebook.com/saguitarexpo/
GE18 Custom Guitar Facebook page: https://www.facebook.com/GE18-SA-Guitar-Expo-2018-Custom-Guitar-226479551260697/?ref=br_rs
The Wanderer's Club website: https://www.thewanderersclub.co.za/
Subscribe to our newsletter here – https://www.guitarexcellence.co.za/ne…
© Guitar Excellence 2018 All Rights Reserved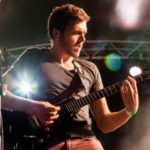 Plays for "Red Helen" and "Truth and It's Burden". Can make his guitar sound like an accelerating car. Currently doing his BMus Honours degree with the University of Chichester. Sucks at Guitar Hero. Can solo behind his head. Has gigged extensively throughout South Africa.
Video Guitar Lessons

Don't have time to commit to a weekly guitar lesson?
Learn guitar 24/7 when it suits you with professionally recorded lessons with multi-angles, on-screen notes & tabs.
Online Guitar Lessons

Live outside a major metro area but still want live guitar lessons?
Live lessons done via Skype with a qualified instructor giving you instant feedback no matter where you are in the world.
Home Guitar Lessons

Struggling to learn guitar on your own and want a weekly lesson at home?
We offer all the lessons in your own home from a qualified guitar hero in Johannesburg, Pretoria and Cape Town
Free Air Guitar

Improve your guitar playing with the latest tips, tricks and power stance moves in your inbox every month!