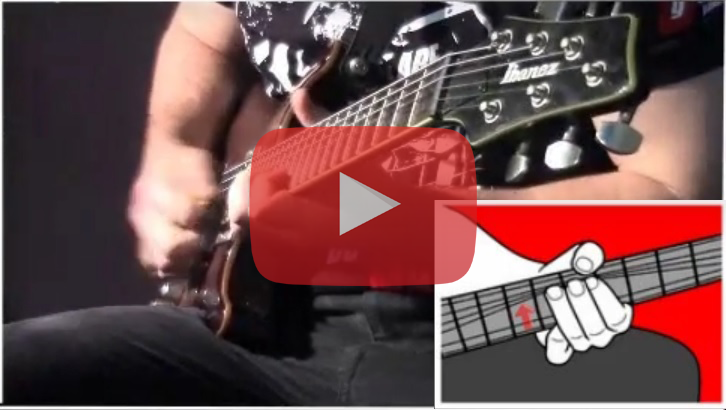 Bearded Blues Lick: Bending | Blues Guitar Lesson
Bends carry a lot of emotion and feel. That is why solos usually begin or end with tasteful bending. You can bend a note up e.g. from the 7th fret to the 8th, or down e.g. from the 17th to the 15th fret which is called reverse bending and means you start on the higher note and end on the lower one. The best way to attempt a bend is by lining up 3 fingers on a string behind each other, then play the note your ring finger is on and push the string up towards the low E string until it reaches the pitch you were aiming for. Reversing this series of actions will result in a reverse bend. Mastering bends will take quite a lot of practice so be patient and willing to put time into it.
Bending Sticking Points
Playing each note detached (including bends) is tricky but worth the practice.
Bends also provoke emotion, which walks hand in hand with Blues.
Remember to execute the final bend of this lick slowly.
Using all 3 fingers for the bend will ensure a happy wrist
Use a target note as reference to the required pitch
Explore the various kinds of bends
Bending allows you to alter the pitch of a note, allowing a voice-like emotion.
There are various ways to apply bending.
© Guitar Excellence 2016 All Rights Reserved
Click here for TABS – https://www.guitarexcellence.co.za/wp-content/uploads/2016/07/Bending-lick-1.pdf
We have tons of awesome video guitar lessons like this when you subscribe to our ALL ACCESS area. Click below and you can start rocking and rolling in the next 10 minutes!