Top 5 Electric Guitars
The universe of guitars can appear to be overwhelming to explore.
Every guitar has a soul of its own, so it can be hard to choose when buying a new "axe". However, there are guitars that have become staples of the music industry.
Here are the top 5 electric guitars that I recommend checking out:
1. Fender Stratocaster (Bolt-On Neck)
Designed in 1954 by Leo Fender, George Fullerton and Freddie Tavares, the Strat has become the go-to guitar of the music industry.
The fender Stratocaster was designed to be aesthetically and ergonomically ahead of its time, with a double-cutaway shape that had never been seen on a solid body before. This new designed, unlike its precursor the telecaster, made it easier for players to reach higher registers on the neck. It was originally built for western-swing musician Bill Carson but was quickly embraced by other players in the industry.
The Strat has variants of woods, bridges and pickups you can choose from:
The Body: Solid, with choices of Alder, Ash, Poplar and Basswood.
The Neck: Bolt-on maple, with Rosewood, Ebony, Pau Ferro or Maple as choices for the fret board.
The Bridge: Usually proprietary 6-screw tremolo or Floyd Rose locking system.
The Pickups: Usually 3 Singe-coils (SSS) or 2 Single-coils with hot Bridge Humbucker (HSS) on certain models.
The Stratocaster is known for its insane versatility, being utilized in numerous types of musical genres; Reggae, Pop, Soul, Blues, Jazz, Punk, and Metal.
Most notable players; Jimi Hendrix, Ritchie Blackmore, Jeff Beck, Blake Mills, Eric Clapton, Stevie Ray Vaughan.
Have a look at our online shop:

2. Fender Telecaster (Bolt-On Neck)
The Telecaster was the world first successfully mass-produced single-pickup, solid body Esquire, introduced in 1950 by Leo Fender.
It was also best known for its iconic, twangy, chicken picking sound and became the go-to guitar for country players for past few decades.
Each Telecaster has variants of woods, bridges and pickups you can choose from:
The Body: Solid, with choices of Alder, Ash, Poplar and Basswood.
The Neck: Bolt-on maple, with Rosewood or Maple as choices for the fretboard.
The Bridge: Proprietary "ashtray" or modern style with string through or top load strings.
The Pickups: Traditionally two single-coils combinations with 1 to 3 pickups.
The Tele is best known for Country music but can also be used for; Rock, Indie, Funk, Blues, R&B, Jazz.
Most notable players; Prince, Johnny Greenwood, Brad Paisley, Keith Richards, Bruce Springsteen & Mike Campbell.
Have a look at this Fender Telecaster by clicking on the link:

3. Gibson Les Paul (Solid Guitar) 
In the 1950s, the solid-body electric guitars craze became somewhat of a phenomenon.
With the reaction to the high market demand and hot on the heels of Fender's success with the Telecaster, Gibson Guitar president, Ted McCarty, hired popular Jazz, Country, and Blues guitarist Les Paul into the company as a consultant to play and endorse their new solid body guitar.
Gibson released the Les Paul signature model in 1952, originally fitted with P-90s pickups, until 1957 where Gibson introduced: Humbucking pickups. The Humbuckers' two-out-of-phase coils produced a higher output with a fuller tone and cancelled out the hum produced by single coils.
The Les Paul has variants of woods, bridges, body types and pickups you can choose from:
The Neck: Set neck with choices of Mahogany or Maple
The Fretboard: Rosewood, Ebony, Maple or Richlite
The Bridge: Tune-O-Matic
The Pickups: Humbuckers, P90's
A Gibson Les paul can accommodate most players in any type of musical situation; Rock, Country, Pop, Blues, Jazz, Reggae, Punk, Heavy Metal.
Most notable players: Jimmy Page, Gary Moore, Zakk Wylde, Slash.
 4. The Gibson SG Standard (Solid Guitar) 
Gibsons SG Standard was originally conceived in 1961 as the new Gibson Les Paul. Gibson's all-time best-selling guitar featured a slimmer body, improved slender neck profile, the neck joint was moved three frets for an easier high register access and horn-shaped cutaways.
Les Paul preferred the sturdier design constituents of his original model and due to contractual hitches, his name was removed, and the SG was born.
The SG has variants of woods, bridges, neck joints and pickups you can choose from:
The Body; Solid with choices of Mahogany, birch laminate, maple
The Neck; Set-in, bolt-on for some entry-level models with choices of
Mahogany, Birch Laminate, Maple
The Fretboard: Rosewood, Ebony, Maple, Richlite
The Bridge; Hardtail, Gibson Vibrato
The Pick-ups: 1, 2 or 3 Humbuckers; 1 or 2 P-90s
The SG is great for; Rock, Pop, Punk, Metal, Blues.
Some notable players; Angus Young, Robbie Krieger, Derek Trucks, Sister Rosetta Tharpe, Pete Town & Tony Iommi
5. PRS McCarty 594
The PRS McCarty was named after Gibson's president Ted McCarty, originally it appeared in the early 1990s. This was the company's first effort at a more vintage conversant guitar.
Paul Reed Smith's name was derived from its scale length of 24.594 inches. The focus of the 594 was a desire to recreate the vintage Gibson tone of an LP-1959 Sunburst, but with a double-cut contemporary guitar.
The PRS McCarty 594 has variants of bridges and pickups you can choose from:
The Body: Solid; Mahogany with carved figured Maple top
The Neck: Bolt-on Mahogany; scale: 24.594, Rosewood fingerboard,22 frets
The Bridge: PRS two-piece bridge, Phase III locking tuners
The pickups: Pickups: 58/15 LT Treble Humbucker, 58/15 LT Bass Humbucker | Controls: 2x volume, 2x tone (with push-pull coil-splits), 3-way selector switch
The McCarty is great for; Rock, Pop, Punk, Metal, Blues, Jazz.
Notable players have their own custom shop PRS models, but here a few; Carlos Santana, John Mayer, Mark Holcomb and Alex Lifeson.
The guitar universe is extraordinarily large and can be exceedingly tedious to manoeuvre through. So, start your journey today by visiting our online shop for the top 5 electric guitars and let's see what you decide on the axe for you.

© Guitar Excellence 2018
All Rights Reserved
Download our FREE Beginner's Bible eBook
You are under 10.5 seconds away from learning the basics chords, techniques and other cool sh#t on the guitar that will help get you on the road towards Guitar Excellence!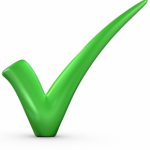 Learn To Play Hundreds of Songs In 14 Days Covering Basic Chords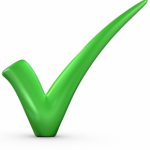 Impress Your Friends With The Basic Lead Guitar Techniques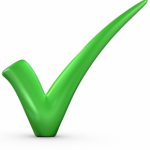 Discover The Secrets To Reading Music (It's not what you think)
*Video Lessons Included – Hi 5!
* Studied jazz and popular music at Tshwane University of Technology * Has over 3 000 hours teaching experience *Been playing in bands since the age of 16 * Has biceps bigger than any 12 tone scale * Currently in a ``complicated relationship`` with Jazz
Video Guitar Lessons

Don't have time to commit to a weekly guitar lesson?
Learn guitar 24/7 when it suits you with professionally recorded lessons with multi-angles, on-screen notes & tabs.
Online Guitar Lessons

Live outside a major metro area but still want live guitar lessons?
Live lessons done via Skype with a qualified instructor giving you instant feedback no matter where you are in the world.
Home Guitar Lessons

Struggling to learn guitar on your own and want a weekly lesson at home?
We offer all the lessons in your own home from a qualified guitar hero in Johannesburg, Pretoria and Cape Town
Free Air Guitar

Improve your guitar playing with the latest tips, tricks and power stance moves in your inbox every month!