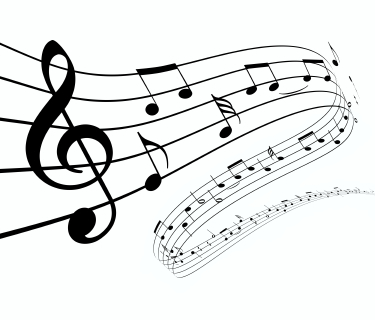 Being a Well-Rounded Guitarist & Musician: Image, Attitude, Ability
Let's look at what it is to be a well-rounded guitarist. This will also apply to any person aspiring to become the most proficient musician he or she wants to be.
"You can be a rock star for five years or a musician for the rest of your life." – Steve Lukather (Guitarist for Toto & LA Session musician)
Being capable in all genres and areas of guitar-playing can be a lifelong task. The late South African jazz guitar legend Johnny Fourie said that he wished he had ten more years to hone his skills before he passed away. But if you enjoy music and playing guitar as much as I do, you won't feel like it's a task. Like all-round guitar legend Guthrie Govan said in his South African guitar workshops, don't get to a stage where practising your scales becomes your "daily whippings".
Here are three major factors guitarists and musicians often overlook on their quest for world domination:
Image 
For a performing guitarist this is a large factor to take into account. Looks are a bonus and remember this is the 'superficial' entertainment industry we're talking about. But don't be discouraged if you aren't the face of GQ. Use what image you have to your own advantage, hide factors that may hinder your fans from being attracted to you, and accentuate your positive image.
Attitude
Attitude can be one of the most critical elements to getting and keeping a gig. No one wants to work with an arrogant idiot no matter how great a musician they are. So remember that just because you can eight-finger tap while doing a handstand to Van Halen's "Eruption" guitar solo, doesn't mean you need to treat other musicians who can't as beneath you. So, make sure you are positive, polite and an all-round nice person. Be an easy person to work with, or face being shunned by others.
Ability
Ability as guitarist comes down to the four Ts:
Technique – Are you an advanced guitarist who can play anything from jazz to rock? If not, that's okay, maybe you only want to play one specific genre, but remember this limits the amount of gigs you will be able to do, and after all I'm talking about being a 'well-rounded' musician.
Timing – Timing is essential in order to be a reliable and well-rounded player. Often less technical players get away with playing simple licks and chords just because their timing is superb. Remember to use a metronome as much as possible in your practice routine.
Taste – This can come down to your personal talent for music and playing the guitar. What tone and chord sounds best with what genre? Often this can also be subjective so don't take everything your band mates or musical director says to you personally. This is when attitude comes into play. If it's your bandmates who have a problem with your playing, try to compromise so everyone's happy. If it's your musical director and it's a high-paying corporate gig with specific sheet music scores, sit down, shut up and just play what he wants and tells you to.
Tone – Tone is something that can get you hired or fired from a paying corporate gig, or get your band mates cringing or smiling to the sound of your guitar solo. Keep working on your tone just like you do your scales and overall technique. Keep interested in new gear but most of all try to get the most out of the equipment you already have.
Now go out and apply these ideas. See what works best, and most of all, enjoy the wonderful gift that is music!