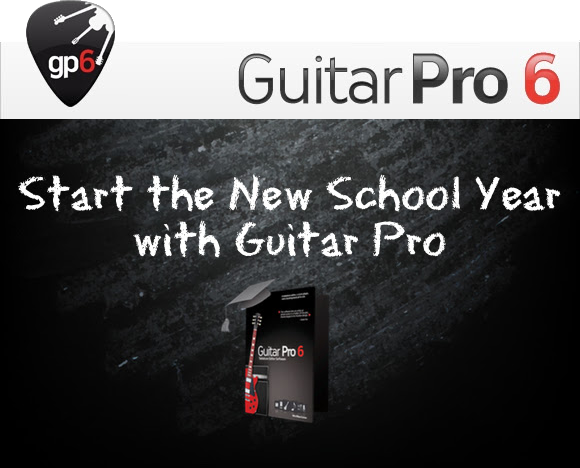 50% off Guitar Pro 6 for Guitar Excellence Pupils
GREAT NEWS! As a Guitar Excellence pupil, whether you're on our Home, Online or Video subscription service, you get a 50% discount on the legendary computer software Guitar Pro 6 that has helped thousands of guitarists worldwide learn how to play the guitar much faster, simpler and easier.
But it's not just a tool for learning – you can also create your own scores with either TAB, music notation or both and share your music with friends that also have Guitar Pro. Don't have any friends with Guitar Pro? That's okay too because with their Realistic Sound Engine (RSE) the instruments sound so close to the real thing, some people won't even be able to tell the difference. Export your score as an audio file and export the notation as a PDF so anyone can listen and read your music.
It's available for Mac, Windows, Linux, iOS and Android. For more information on this awesome software, visit: https://www.guitar-pro.com/en/index.php?pg=guitar-pro-6
So how can you get your Guitar Pro discount code?
Sign up to any one of Guitar Excellence's subscriptions for guitar lessons 
Email

[email protected]

and ask for your Guitar Pro pupil discount
You will then receive an email with a discount code to use on the website www.guitar-pro.com.
Enjoy the awesome benefits of this software and join the thousands of musicians (beginner to professional) who swear by it.
Subscribe to our newsletter here – https://www.guitarexcellence.co.za/ne…
Get full access to our full HD on-demand video guitar lessons here for $15/R240 p/m – https://www.guitarexcellence.co.za/on…
© Guitar Excellence 2016 All Rights Reserved