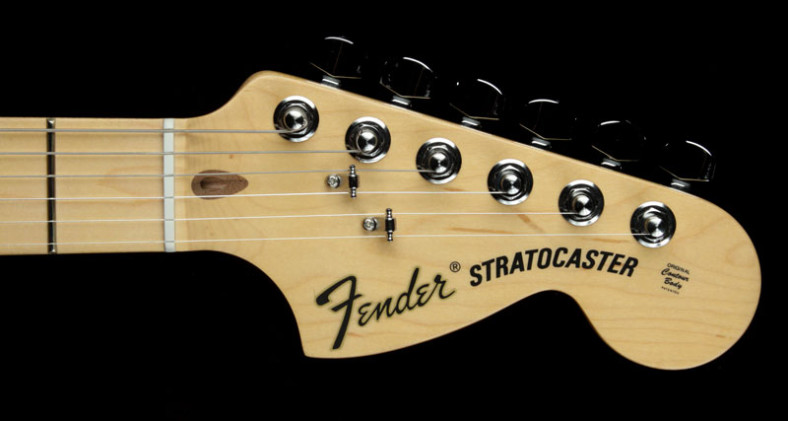 Fender American Special Guitar Review
Here is the Fender American Special Review link if you need it. A great guitar that won't break the bank.
You can get your Fender American special here.

* Has played in the UK with the band Lightning Type on stages like the Camden Barfly, Dublin Castle and The London Astoria * Has recorded at Beethoven Street Studios, previously owned by Seal, through a mixing desk once used by David Bowie, with one of Brian May's amps * Has played with local rock superstars Cassette * Has been teaching for the last 10 years to all ages and levels * Listens to and enjoys playing ALL styles of music * Has spent years refining the POWER STANCE for maximum on-stage rocking * Has dedicated himself to the lifelong pursuit of ULTIMATE TONE: The Way of the TONE Master * Has never played "Guitar Hero"
Video Guitar Lessons

Don't have time to commit to a weekly guitar lesson?
Learn guitar 24/7 when it suits you with professionally recorded lessons with multi-angles, on-screen notes & tabs.
Online Guitar Lessons

Live outside a major metro area but still want live guitar lessons?
Live lessons done via Skype with a qualified instructor giving you instant feedback no matter where you are in the world.
Home Guitar Lessons

Struggling to learn guitar on your own and want a weekly lesson at home?
We offer all the lessons in your own home from a qualified guitar hero in Johannesburg, Pretoria and Cape Town
Free Air Guitar

Improve your guitar playing with the latest tips, tricks and power stance moves in your inbox every month!